The Awarding Judge for the 2022 Paint Dexter Plein Air Festival will be Ken DeWaard!
Ken's Biography
Kenneth DeWaard – (b. 1962) has been painting en plein air for more than thirty years. He began his career studying watercolor under Irving Shapiro at the American Academy of Art in Chicago and then continued his early training at the acclaimed Palette and Chisel Academy of Fine Art with Scott Burdick as well as independent study with Daniel Gerhartz. He has won numerous awards around the country at various plein air events and invitationals such as Easton, Laguna Beach, Door County, Cape Ann, Sonoma, Richmond, and Florida, as well as painting in China, Italy, and Russia. Looking past the obvious, getting the essence and beauty of the scene is my intention. Finding the inner elegance be it with line, mass, shape, and color harmony. My goal is to inspire those who see my work to look more carefully at the world around them, to discover the beauty in everyday places.
More about Ken
For Ken there is nothing more rewarding and challenging than painting under an open sky, surrounded by the scents and sounds of nature, along with it's ever changing color and harmonies to excite one's creativity.
After receiving his Bachelor of Arts with honors, Ken began working in a commercial art studio in Chicago. He continued his studies at the American Academy of Art, where he studied with nationally recognized Watercolorist, Irving Shapiro. Upon Irving's recommendation Ken joined the acclaimed Palette and Chisel Academy of Fine Art in Chicago, where he soon began studying with Scott Burdick as well as Dan Gerhartz . It is here that Ken adapted his direct and pure approach as well as his bravura brush style, which he achieves by painting directly from life.
Strongly inspired by John Singer Sargent, Joaquin Sorolla, William Wendt, Edgar Payne, and the Russian and American Impressionists, Ken finds himself painting an array of subject matter from everyday life. The feelings Ken evokes in his paintings are due in part to the excitement and passion he feels while capturing the fleeting effects of light, or the wonderful color nuances and harmonies presented by nature and all of her beauty. Ken continues to travel throughout the United States as well as Italy, Russia, and China. He has won numerous awards around the country in many of the top National Plein Air Competitions including the coveted Artist Choice awards, Best of Show, along with a host of other various awards.
Currently living in mid coast Maine he finds himself painting all of the coastal opportunities that Maine provides as well as beauty wherever it finds him. This has always been a contributing factor in his work, insight, and inspiration and growth as
an artist, to find beauty in everything we see and experience.
Ken's Work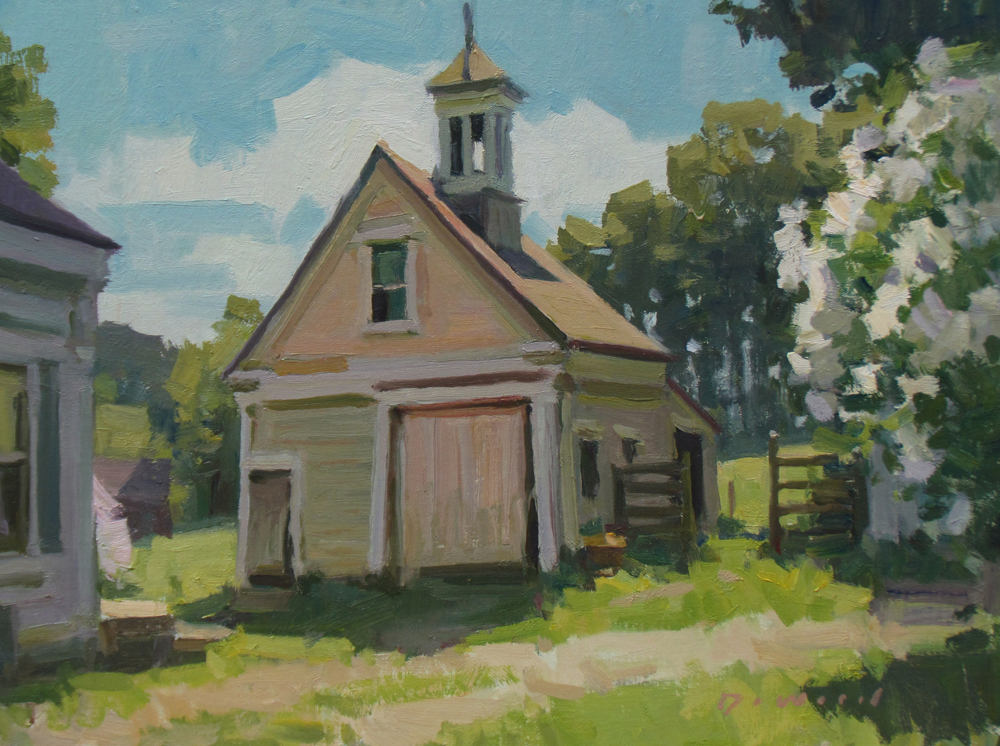 Connect with Ken